Sabi Sand Private Game Reserve
Sabi Sand Game Reserve is the oldest private game reserve in South Africa and is the pioneer of sustainable safari tourism. With 65 000 hectares of precious African bushveld and bursting at the seams with an incredible selection of biodiversity, this is indeed the place to experience your true South African safari. This reserve is one of the most exclusive and luxurious private game reserves in the world and has an outstanding track record for providing more than 50 years of ultimate luxury safari and wild game photography experiences.
Top Sabi Sand Safari lodges
With the recent introduction of un-fenced borders between the Kruger National Park, the Timbavati Game Reserve, and other neighboring reserves there remains great anticipation and excitement on safari as animals are now able to traverse the plains and pass freely between all the reserves, so opportunities for viewing are truly unpredictable. The reserve is particularly famous for its easy viewing of the Big Five, especially the leopard, as these are the stealthiest members of the big cat family and generally not the easiest to view.
Why visit the Sabi Sand Game Reserve
There are many reasons for why Sabi Sabi has become one of the most popular safari destinations to visit in South Africa, but it is simply due to the pristine reserve land that stretches between the Sabi and Sand rivers that provides a water sources for the area. This in turn creates a lush and incredibly diverse natural habitat, boasting the most diverse and magnificent population of wild game and natural vegetation out of any private game reserve in Southern Africa.
Sabi Sand Lodges
The Sabi Sand is made up of a few smaller reserves, each with their own, unique collection of lodges for guests to choose from. Able to cater for all traveler's tastes and budgets the selection of Sabi Sand accommodation ranges from luxury safari lodges to tented camps.
Arathusa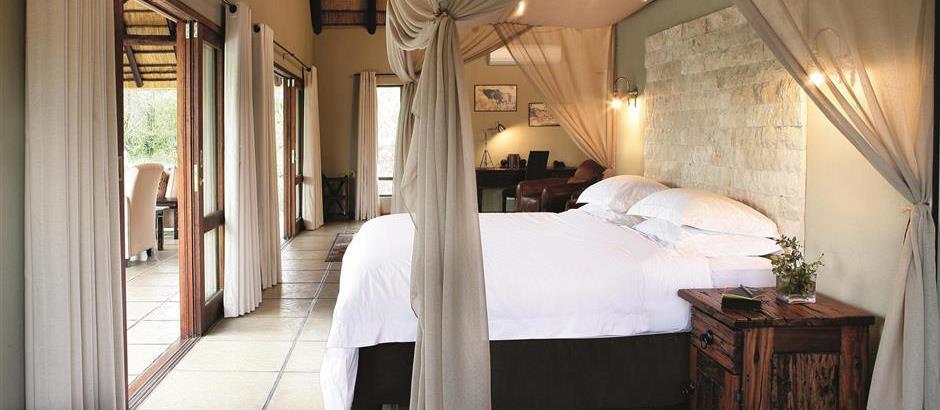 Arathusa is one of our highly recommended lodges in the Sabi Sand Reserve, as it offers guests great value for money, great safari opportunities and is the perfect lodge for a romantic honeymoon getaway. The rooms at Arathusa have wonderful views of the natural surrounds and with private plunge pool and patio, you can thoroughly enjoy this magnificent retreat in the African bush.
Bush Lodge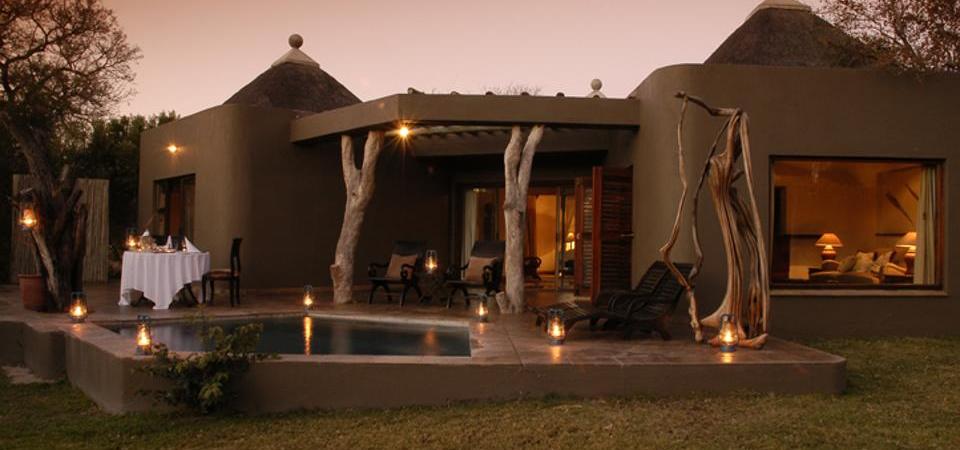 Within the Sabi Sand Reserve, the Bush lodge is a lovely option for those visitors wanting to really experience a true African bush safari. Overlooking a spectacular waterhole, hours can be spent on the panoramic deck viewing the wildlife and at night enjoy the energetic atmosphere that bursts forth from the fire lit boma.
Londolozi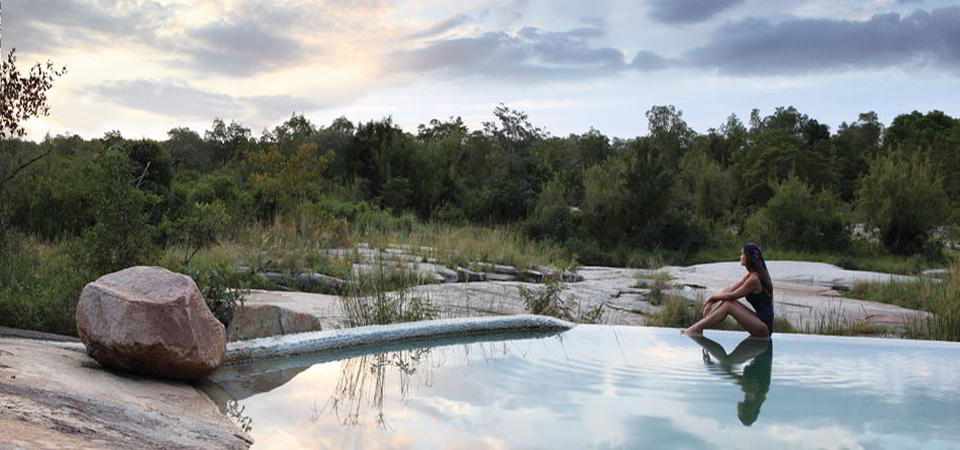 For those looking for a more luxurious and exclusive safari option, Londolozi is an ideal choice. Londolozi has a selection of five lodges to choose from, each with their own unique African flare, from: Varty Camp, Pioneer Camp, Tree Camp,Granite Suites, and Founders Camp and plenty more to choose from, these are definitely our favourite recommendations for guests as they pride themselves for being one of South Africa's finest and most authentic safari destinations.
Sabi Sand Activities
There are many highlights to look forward to in the Sabi Sand Reserve, of which it is well worth mentioning their personalized game drives on offer, guided bushwalks and unlimited bird watching opportunities. The professional guides are also specialized in running photography safaris for those wishing to take home the ultimate shot of a big predator. What a fantastic opportunity.
For a little bit of R & R and to ensure that you have a holistic safari experience all round, many of the lodges house beautiful facilities, including: spas, beauty therapists, wine cellars and masseuses. The ideal place and space to sit back and soak up all the wonder memories of your safari experience.
Access
Accessing The Sabi Sand is not too difficult. There are direct air transfers available upon request as most lodges have private airstrips or you can access the reserve by road, a 5 hour drive from Johannesburg on national roads. It should be mentioned that due to the cost of vehicle hire, fuel, and the vehicle levy for the game reserve, this option is almost the same price as flying to Sabi Sand.